1. Andre just finished his first season of tackle football. Just a little scary for this mama. I just don't want him to get hurt, k? I know he's a boy, but hes my baby. Anyhoo, I am ridiculously proud to say he got player of the year!!! Woot woot! I cringe to say it, but he is ridiculously good, and loves to play....he tackles like a champ. Needless to say, he will be playing again, the sooner the better in his words.
2. My sister, B-inlaw, niece and nephew fly in tomorrow!!!! Seriously can't wait! Do you think they'll notice if I keep my niece and nephew when I drop them back off at the airport? We have a fun week planned, including a trip to Tucson, Bisbee and Tombstone for some adventures. Also on the list: lounging by the pool, getting pedicures and a trip to Last Chance. On Tuesday night, my dad and step mom will arrive! Then its hiking the White tank mountains, a trip to the zoo and science museum. Can you tell I'm excited? I can barely sit still.
3. In less than 4 months.....we're making it legal people. I know I already said it.....just call me re-run.

4. You may or may not have noticed some changes around here. One of my besties
Tina
, made me a logo, how sweet is that? Love it! What do you think? I think it might need some tweaks for
facebook
though. More exciting changes and announcements to come.
5. Did you see the campaign piece that received a fabulous makeover at
little green notebook
? Can't stop drooling...its fabulous. Not sure its possible, but it makes me want a campaign dresser even more. Come on CL, throw me a bone!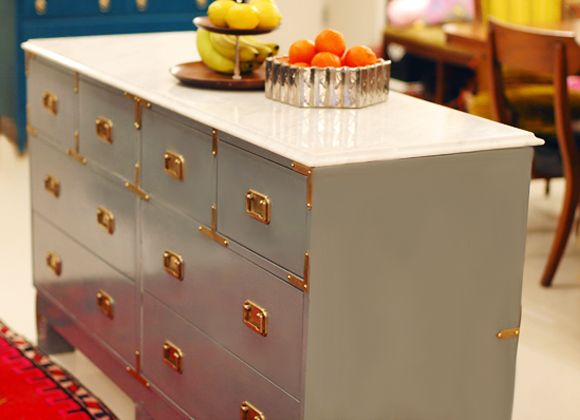 see the rest here.
Have a fab weekend!!!
xx. Patience